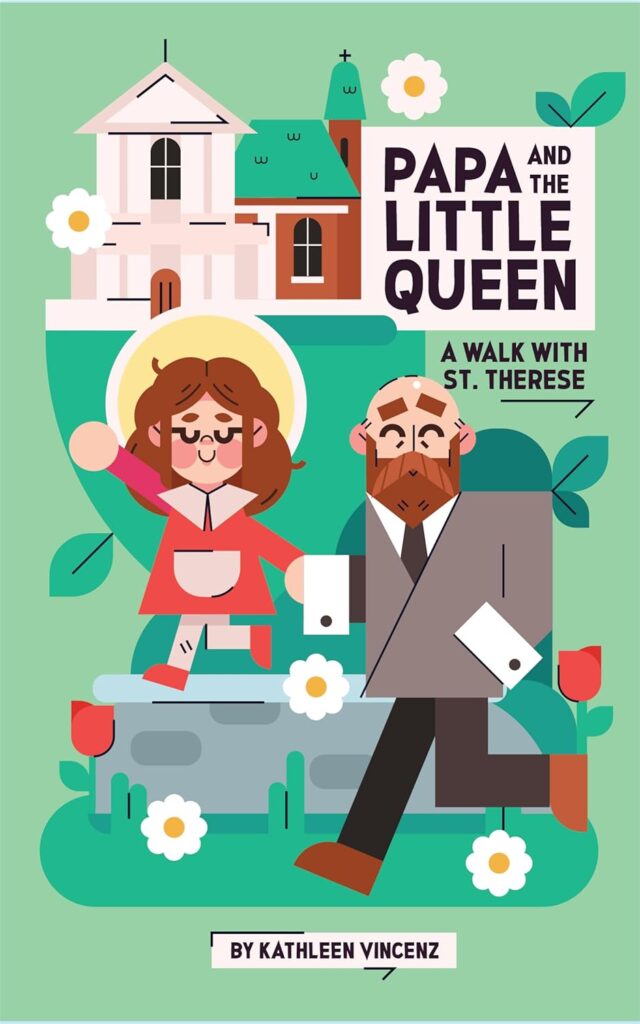 A Walk with St. Therese and her Papa
Four-year-old Thérèse skipped to the garden to tell her papa she has learned to read her first word, Heaven. After a make-believe tea party, they head for a walk through the city of Lisieux to celebrate. Along the way, Therese and Papa meet many people and share their simple, joyous love for God and each other. When it begins to rain, they hurry home but not before Therese learns that God and Heaven are always near.
Based on the stories St. Thérèse of Lisieux told about her many walks with her beloved Papa, St. Louis Martin, in her autobiography, A Story of Soul, Papa and the Little Queen brings to life St. Thérèse and her Papa with much love and a bit of humor.
Good for independent readers or as a read-aloud for younger audiences.
Praise: A delightful story that illustrates the joy and faith exuded by St. Thérèse, Michelle Buckman, award-winning writer and editor.