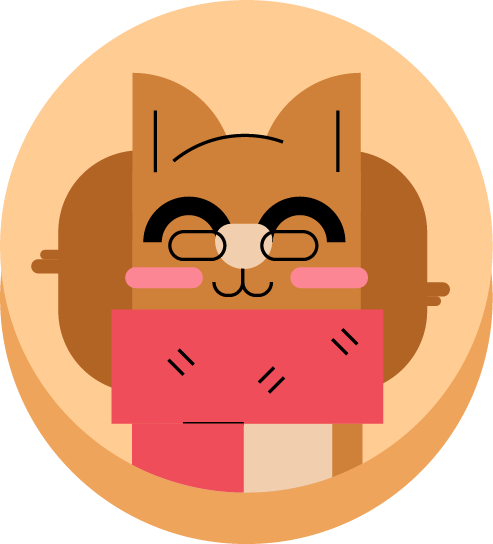 Kathleen Vincenz writes the Squirrels at the Door Newsletter, with a bit of science, history, and reading and a lot of fun with Larry the Squirrel, the mascot. Select an issue below or sign up to get it in your inbox. 
In this latest issue, learn about the pets the presidents and their families kept. The pets include raccoons, mockingbirds, turkeys, cows, goats, snakes, horses, ponies, bears, a donkey, a bobcat, a goose, and a pygmy hippo.
The issue also contains a match-the-president-to-their-pet game and a story about Mattie and Ryan, two teens who love each other but bicker, bicker, bicker.
Pete the Squirrel, a pet of President Harding
Did you know that pie crust was originally called coffin? Find out that and more in our latest issue of the Squirrels at the Door newsletter. It's all about pies: their history, their quirks, and their deliciousness. We've got poems to pies, prayers for pies, recipes, and more.
This issue even includes a new story starring the sisters of Over the Falls in a Suitcase as they bicker over a pie. It's called How to Eat a Pie but it could be called Over the Falls in a Pie.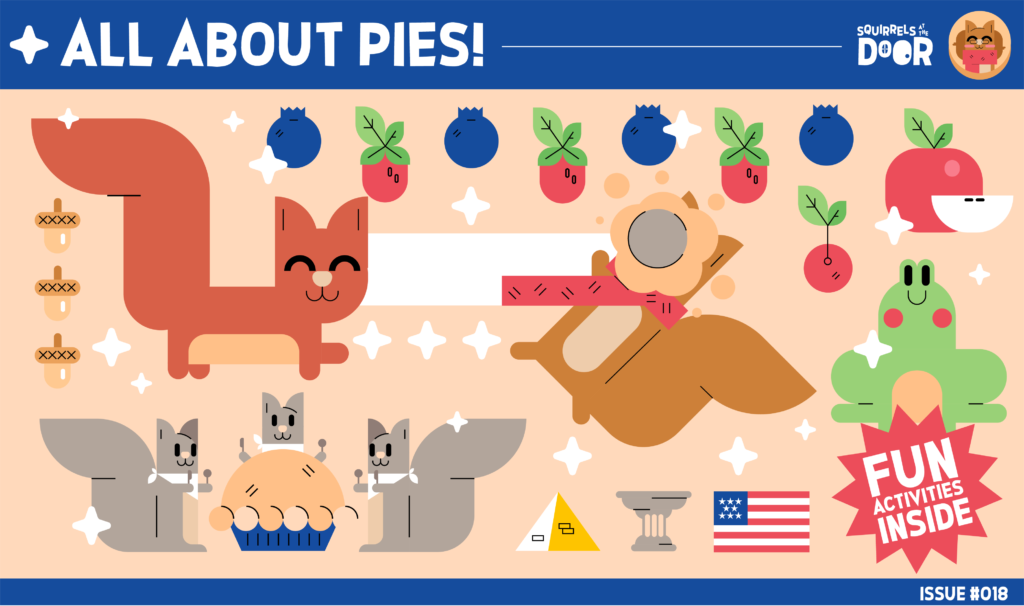 Fun activities to brighten your day and lift your tail! They can be all played in your backyard or nearby park.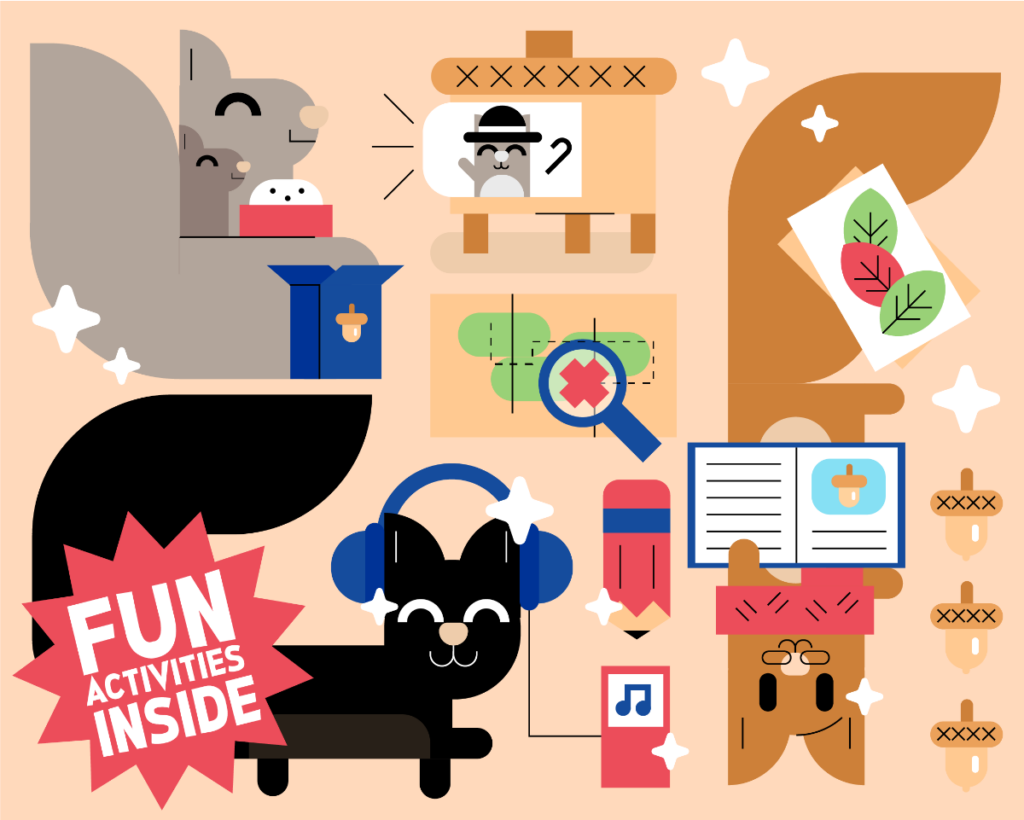 Do you like Halloween for the tricks or the treats? The squirrels want to know. Is the best part of Halloween dressing up in your favorite scream mask? Or, is it the five pounds of candy slung over your back in a pillowcase?
The squirrels are all wondering what we're doing at home. Well, having lots of fun doing all the stuff packed in this issue: links to free movies, free books, free read-out-loads, free scavenger hunts, and more.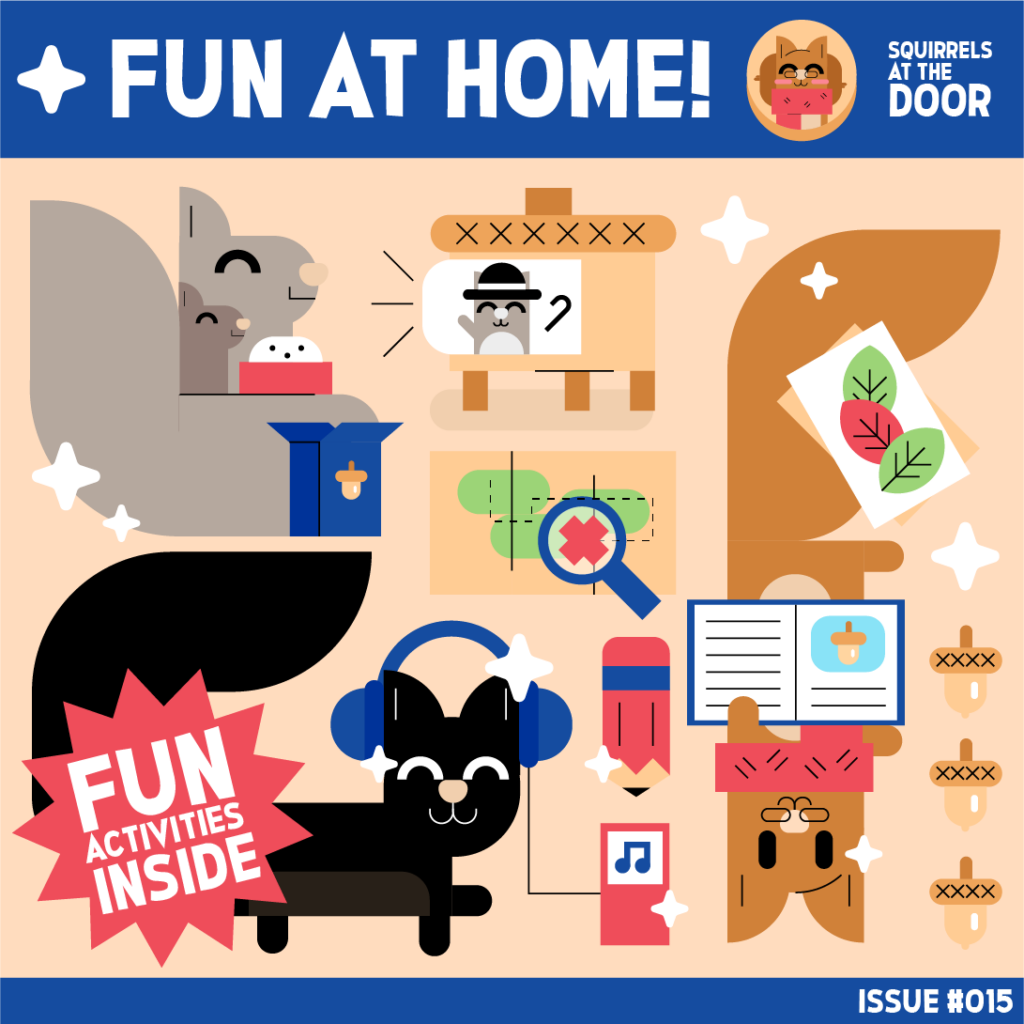 The squirrels are in an uproar. Scientists taught rats to drive cars and not them. Find out more about the rat experiments. We've also have links to trailers for our books and Rose and Lily's new blog. 
The squirrels have lots of opinions about what you should and shouldn't plant in your garden. It gets a bit squirrel-ly!
What was it like to live during the Great Depression? Find out and take a quiz.
Find out how indestructible George Washington was and take a quiz to test your presidential knowledge. Did you know the White House had two zoos?
Two bits of history about candy canes and the true date of Jesus' birth.
Did you know almost every day is a national day of something?
Larry dressed for the beach for this issue that went to the birds too.
See a picture of Larry the Squirrel as George, and then lead all you need to know about George Washington's rules of politeness. 
Find out how men, nicknamed Seabees, built runways and more to win World War II.
Sometimes all you need to do is look at the world differently, and you make discovery that turns into an invention.

The human body works remarkably like a machine.
Squirrels are all around us, but do you really know them?